eRačun je SADAŠNJOST, a ne BUDUĆNOST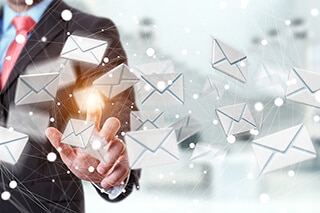 Kada govorimo o Srbiji, elektronske račune mnogi poistovećuju sa skeniranim kopijama koje se potom šalju u prilogu mejla. Ovakvi dokumenti u praksi usporavaju rad, smanjuju produktivnost preduzeća jer se svi podaci moraju ručno uneti u knjigovodstvene programe. Shodno tome, često dolazi do faktora ljudske greške što može izazvati problem zbog jednog pogrešno unetog podatka.
Ovi "neispravni eRačuni" ne ubrzavaju proces knjiženja, niti se na temelju njih može ostvariti proces digitalizacije i ubrzanje upravo ovih procesa. Takođe, slanjem računa u prilogu mejla, druga strana nema uvid u to da li je takav račun preuzet ili ne.
S obzirom na mogućnost potvrde prijema, mogućnost gubitka računa od strane primaoca je gotovo nemoguća. To je svakako jasan pokazatelj da ne može doći do izgubljenih računa. Posebnost eRačuna je što primaocima omogućava da ga, osim u PDF formatu, preuzmu i u XML formatu. Ovakav vid razmene i samog preuzimanja eRačuna u velikoj meri olakšava primaocu samu obradu dokumenta, s obzirom da "prekucavanje" u ovom slučaju nije neophodno.
U kojoj meri uvođenje eRačuna utiče na poslovanje kompanije?
U praksi se pokazalo da firme koje do sada nisu digitalizovale račune i druga dokumenta u svom poslovanju i dalje imaju poteškoća sa izgubljenim računima, dugim periodom dostave, odlaganjem valute plaćanja, a svakako teže dokazuju prijem računa u slučaju sudskog spora.
Ne zaboravite i činjenicu da tržište zahteva promene i primenu pametnih tehnologija u saradnji između aktera i da je ta promena u toku.