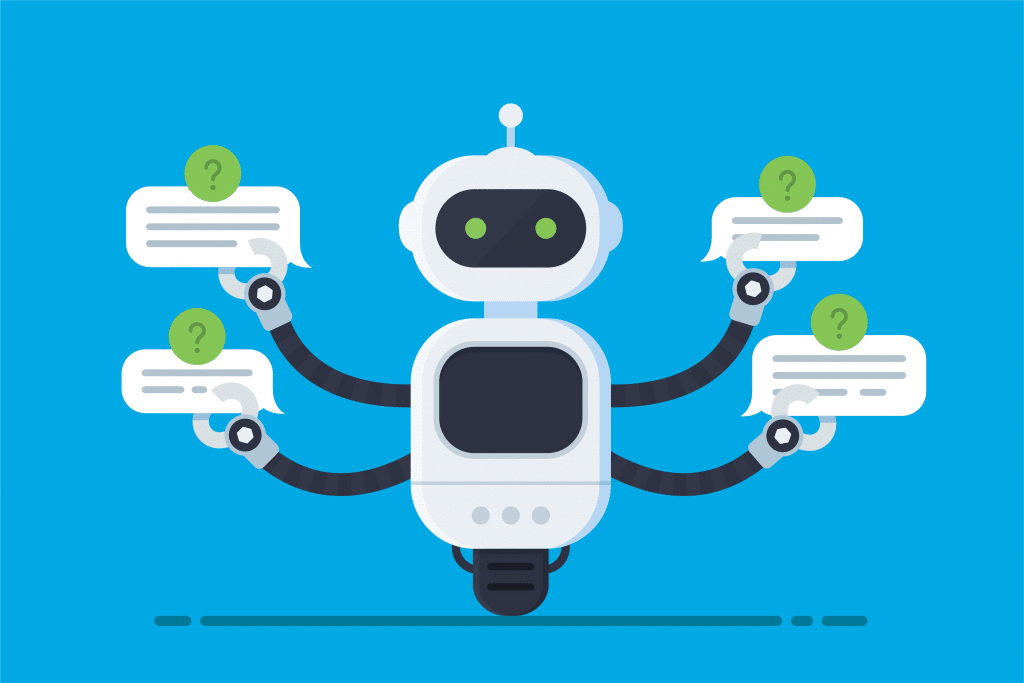 Pozdrav, ja sam MeR chatbot!
Postavite mi pitanja u vezi slanja i primanja eRačuna, ali i kako da koristite ostale servise kao što je Moj eArhiv.
Programiran sam kao inteligentni robot za samostalnu komunikaciju sa Vama putem Inbox-a u okviru web stranice www.moj-eracun.rs
Moje radno vreme je 24/7, i to 365 dana u godini! Odgovaram svim korisnicima, na svako postavljeno pitanje i to u trenutku kada Vam zatreba moja pomoć! Uvek sam na usluzi i efikasno ispunjavam Vaše zahteve.
Kreiran sam sa mnogo pažnje i truda, da bih odgovarao precizno i dobro se snalazim u različitim situacijama. Korisnici obično imaju određen broj najčešćih zahteva, a ja imam spremne odgovore na njih.
Od mene možete očekivati uspešnu dvosmernu komunikaciju i da sam uvek u toku sa novim i aktuelnim informacijama!
Postavite pitanje
Kako poslati eRačun? Zašto mi se javlja greška prilikom automatsog arhiviranja? Kako postati korisnik servisa? Zakonska regulativa i primena zakona? To su neka od najčešćih pitanja koje intresuju naše postojeće i potencijalne korisnike, koja će se sigurno dodatno intenzivirati stupanjem na snagu obaveznog eRačuna u skladu sa Zakonom o elektronskom fakturisanju kako u javnom tako i privatnom sektoru.
Naš chatbot, osim o temi eRačuna, dobro je upućen i u druge usluge servisa.
Svaka interakcija donosi nova znanja
Ključno u ovoj interakciji je to da nam pomažete da naša baza znanja raste, pa će vam već idući put kada se obratite MeR chatbot-u on moći da ponudi aktuelne i ažurne odgovore. Svakim pitanjem njegovo znanje se proširuje, ako imate bilo kakvih dilema oko novih usluga, na primer ne znate koji paket je baš po vašoj meri, #Pitajte_MeR_chatbot.
U slučaju da on ne zna, uvek je tu neko iz korisničke podrške ko će na Vaš zahtev odgovoriti na najbolji način.